Celebrating 32 Years | Family-Owned and-Operated | Providing Fully Guided Hunts
Moose – Woodland Caribou – Black Bear
Ray's Hunting and Fishing Lodge provides Trophy Big Game Hunts for Moose, Caribou, and Black Bear .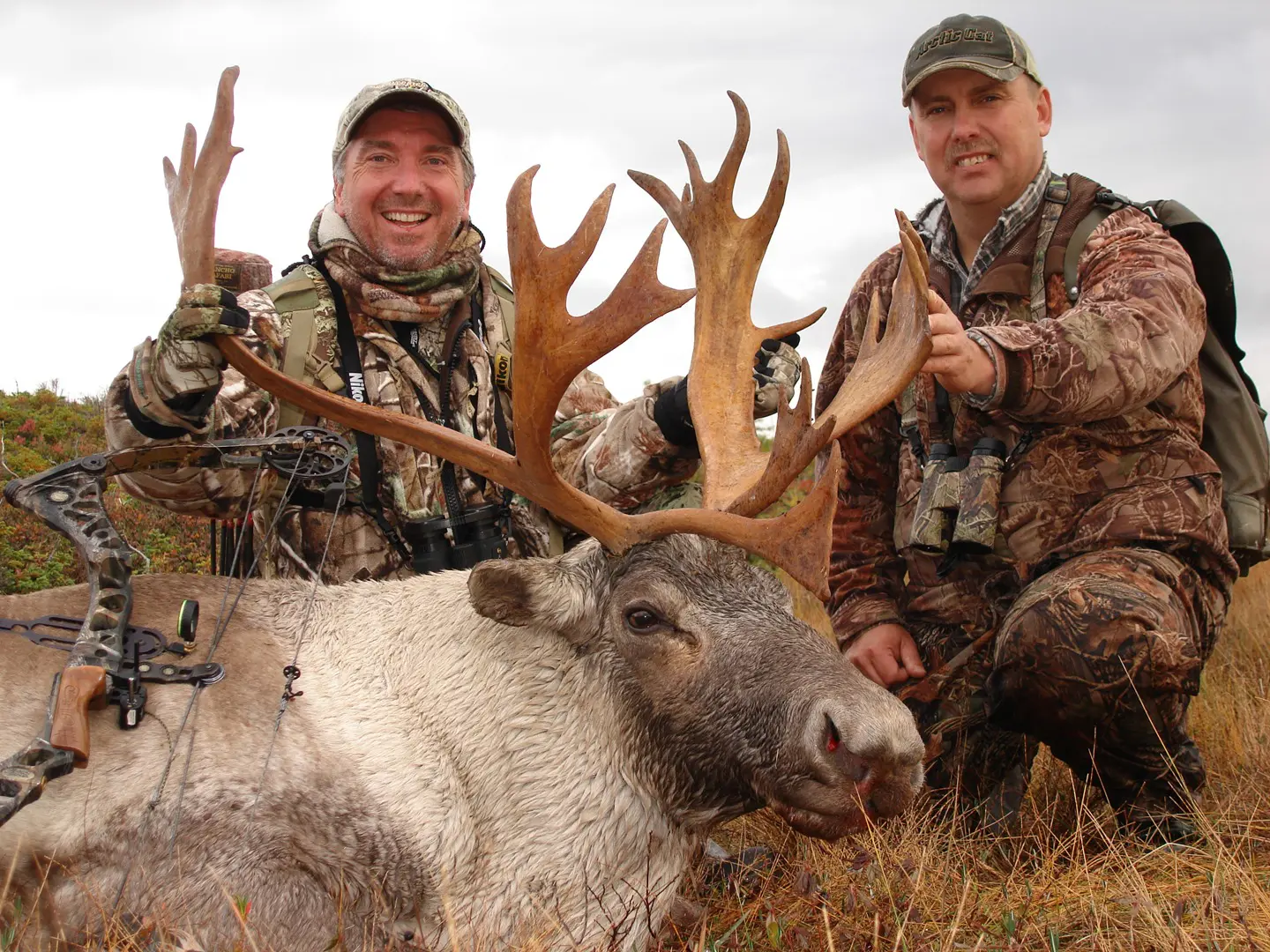 We are professionals in both passions, Rifle and Archery, Black Bear, Caribou, and Newfoundland Moose hunts. Take a look at some key points we offer at Ray's Hunting and Fishing:
Located in the very village where Moose were first introduced to Newfoundland over 100 years ago! The birthplace of Newfoundland Moose Hunts!
We cater to all ages and abilities.
Six-bedroom main lodge (4-6 hunters) / 3-bedroom satellite camp (2-3 hunters).
Wireless internet and satellite television.
Professional licensed guides by your side as you experience one of the best Caribou, Black Bear, and Newfoundland Moose hunts in Canada.
Trophy care, infield transportation, and animal dressing by licensed guides.
Convenient access to a butchering facility, meat shipping to the USA, and taxidermy services.
No fault "2nd Chance" wound policy.
Family-owned and operated for 32 years
North American Hunting Club, along with Joe Jurevicius and Sweepstakes winner Fred Metzler of Michigan, hunted Moose here at Ray's Hunting & Fishing Lodge. Take a moment to see what happened!