Frequently Asked Questions About Our Hunting Adventure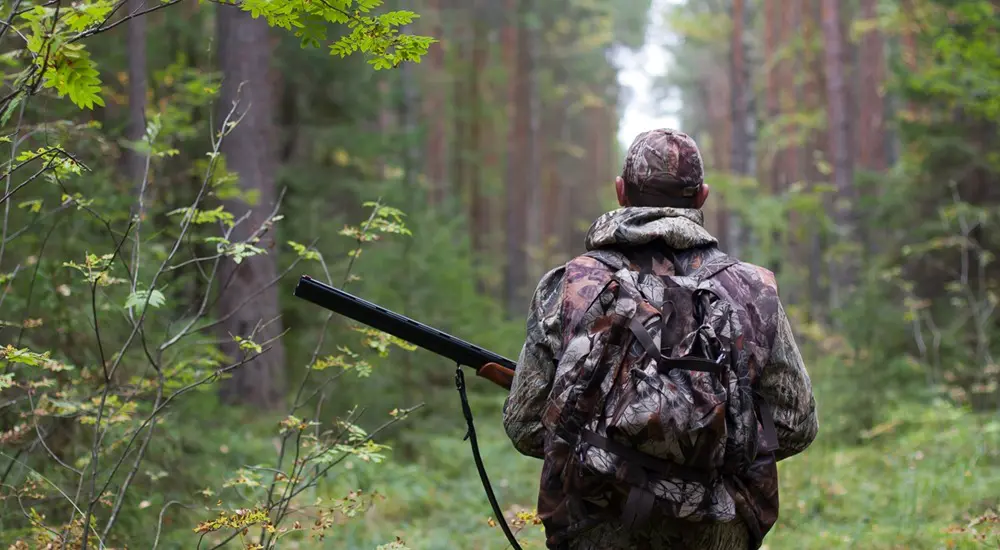 All inclusive — 1x1 professionally guided hunt. Meals, lunches, tags, taxes, licensed guide, trophy care, and accommodations. All infield transportation. Assistance and transportation to butchering facility.  Once you arrive, we will take care of all your hunting needs.
The items that are not included in the cost of your hunt are such things as services from the butchering facility, meat processing and shipping, taxidermy costs, gratuities, and any travel costs/accommodations while getting to or leaving Ray's Hunting & Fishing Lodge.
If you have made a deposit, your hunt date and tags are confirmed. If you are unsure of your balance or hunt date, simply email us at [email protected] and we will verify it for you. The balance of your hunt is due on arrival in camp payable by either cashiers' cheque, travelers' cheque, or cash. You can also request wire info and complete your payment prior to arrival. We do not accept personal cheques on arrival.
There are currently no restrictions on cross border travel entering Canada relating to Covid.
Flying – For those of you opting to fly, you will need to fly into Deer Lake, Newfoundland, Canada (YDF). Allow yourself a minimum of 2-3 hours layover at your point of entry into Canada when booking flights as clearing customs does require some time. If you are arriving on Sunday, our check-in time at the lodge is any time after 1 p.m. Should you arrive earlier, Saturday night for example, you will need to check into one of the local hotels:
Holiday Inn Express (709-635-3232) or the Deer Lake Motel (709-635-2108) which are both located only 5 mins from the airport and about 30 mins from our lodge.
Our normal routine is to arrive Sunday, hunt Monday to Saturday (10:30 a.m. cut off time on Saturday) if necessary, and check out of the lodge Saturday by 4 p.m. If your flight is not until Sunday, you will need to book into one of the hotels in Deer Lake for a Sunday flight departure.
Deer Lake Taxi is a local company that you will typically see at the airport on arrival. Should you need to contact them directly, you may reach them at 709-635-2521. Deer Lake taxi will get you to our Main Lodge in Howley and can accommodate up to 3 hunters plus gear in a minivan. If you have any trouble getting a ride, please contact me directly at 709-424-4742.
Driving – For those opting to drive, you will need to gain access to Newfoundland via a Ferry service which sails from North Sydney, Nova Scotia to Port Aux Basques, Newfoundland. Once you disembark the ferry in Newfoundland, simply follow Route 1 east bound and take exit 401 in to Howley, just east of Deer Lake. (Approximately 3 hours from ferry). Drive about 9 miles down secondary Hwy 401 towards Howley, turn right at Trappers Lounge, go straight until you see the sign for Ray's Hunting & Fishing Lodge.
The ferry service is a government run service, book your crossing by calling Marine Atlantic 1-800-341-7981 or visit them online at Marine Atlantic | Ferries to Nova Scotia & Newfoundland These are very large ferries but reservations well in advance is a must.
There are 2 crossings each day from North Sydney, NS to Port Aux Basques, NL. 11:45 a.m. and 11:45 p.m. Each crossing takes about 6-7 hours.  For those crossing at night, it is highly recommended you book a cabin or a birth to get some rest. For those crossing during the day, the same could be true, but on the departure especially, if you cross over during the day, you will find yourself in North Sydney, NS around 7 p.m. at night which in that case, I recommend holding up at the Hotel North (902-794-8581) which is only serval hundred yards from the ferry terminal. That way, you can be well rested hitting the road the next day.
Driving or flying, you will need a valid passport. Also, if you have a criminal record, you may need to apply for a pardon which Is easy and quick through a lawyer (I.e. DUI Offense). Check with your customs agency to be certain.
Normal check-in time is on the Sunday around 1 p.m.
Normal check-out is Saturday afternoon, no later than 4 p.m.
Late arrivals past 9 p.m. Sunday are discouraged as they disrupt rest for other customers. Banking on late arrival schedules can often lead to flight delays resulting in missed hunting days.
Driving - some people use large coolers in their vehicles, others travel with freezers in trailers or trucks, powered by a small generator. Even just frozen in cardboard boxes will easily last several days without issue. We can immediately provide export permits for Moose and Caribou to transport any part across the border. (With the exception of bone with visible blood) Euro mounts will be cleaned and boiled to remove blood.
Bear is a little more complicated and requires Cites permits from the government which can take several weeks to a month. The best option for bear trophies is to leave it with a local taxidermist and he can ship it to your location.
If you are flying, you can utilize services provided by NL Big Game Shipping (709-651-4427) which will keep your meat frozen and ship to the following locations, even your antlers and cape should you wish. They accept cash or credit cards.
Allentown, Pennsylvania (PA)
Bartow, Florida (FL)
Cartersville, Georgia (GA)
Detroit, Michigan (MI)
Earth City, Missouri (MO)
New Bedford, Massachusetts (MA) 
Sebree, Kentucky (KY)
St. Paul, Minnesota (MIN)
Tulsa, Oklahoma (OK)
Wilson, North Carolina (NC)
St. David, ONT (Canada)
USA shipments - First Box $195 USD, Additional boxes $115 USD,  Antlers with Boxes FREE,  Antlers w/o boxes of Meat $145 USD. All prices already include taxes. European mounts w/boxes $100 USD.
Canadian shipments - First Box $175 CAD + 15% tax, Additional Boxes $100 CAD + 15% tax, Antlers with Boxes FREE,  Antlers w/o Boxes of Meat $135 CAD + 15% tax. European mounts $100 + 15% tax.
Prices and shipping destinations above are subject to change.
You could fly your meat home as excess baggage, but you never can be sure where and how it will be stored when it's not in your care. Some people use coolers as excess baggage to help protect the meat should it get laid up somewhere.
Our guides are experienced to know that each hunter's physical capability is different. Your guide will never do more than you are capable of. Good communication is a big part of a successful hunting experience. Caribou hunting can be a little more intensive than Moose hunting. But at the end of the day, we have experience in catering to all ages and abilities and have the competence and expertise to get you on animals.
If you have proof of firearm safety course or hunter education, please bring a copy with you. Otherwise, even proof of a previous hunting license will suffice
Every scenario is different. And each hunter has a level of comfort that they are familiar with when it comes to making a shot. Our guides will never ask you to make a shot you are not completely comfortable with. In each scenario, the hunter must assess range, wind, animal angle and movement, obstacles and shooter stability. Only when you are comfortable with all variables should one "Pull the trigger."
In our experience, here are some ranges that we most commonly see and would recommend to our hunters:
Rifle – 100-200 yards
Compound Archery – Less than 50 yards
Recurve and Long Bow – Less than 25 yards
Boots - Gortex Hikers w/ Gators or 18" Rubber Boots. Well broken in to prevent blisters.
Binoculars (10-12 Power) and Spotting scope if available - Long Range Glassing.
Layered Clothing for cool mornings and warmer afternoons.
Personal items such as shave kits, soap, shampoo. shower flip flops.
Day pack - To Carry bag lunch, layered clothing, and optics, GPS, and rain gear.
Good set of Rain Gear. Quiet yet waterproof.
Soft case for firearm or bow for use in the field.
No need to bring towels, facecloths, or bedding, they are provided.
Travelling with a firearm, you can complete and bring with you a registration form downloaded from the Canadian Firearms Center at this link:
http://www.rcmp-grc.gc.ca/wam/media/2347/original/d369a605ac3363b569af5ea5dc40c88d.pdf
This is a basic registration form to register your firearms into Canada and is good for 60 days and there is a small fee associated with this ($50 unless it has changed) at your point of entry into Canada. You would most likely save yourself time if you completed it at home and printed it to have with you. (This registration form is for long guns only, do not bring hand guns)
Archery hunters will not have to complete this form.
The firearm and the ammunition must not be packed in the same container. One declaration form must be completed for each container.
Accepted firearms: Only hunting rifles, shotguns

A maximum of three firearms is allowed per person.
must be unloaded: when checking in a firearm, customers must sign a declaration form attesting that the firearm is not loaded.
must be rendered inoperable by means of a secure locking device mechanism (i.e. a trigger lock), but only after the check-in process has been completed;
must be packed and locked in a specially designed, non-transparent case that can't be easily broken into during transport.

Travel outside Canada: It's your sole responsibility to ensure that you are in compliance with the firearm and ammunition regulations of each country on your itinerary.

Non-compliance can result in the seizure of your firearm.

Only passengers age 18 and over may carry a firearm as checked baggage.
Passengers wishing to travel with a firearm in their checked baggage are advised to be at the airport a full 30 minutes before the normal recommended check-in time for their flight. (Around 3 hrs before departure)
We deal with a taxidermist that I would highly recommend. He has been in business for several decades and does amazing work. Typical turnaround time is about a year on most mounts. His name is Rex Jennings (709-783-2180) and you can view some of his work at Newfoundland Taxidermy Services | Corner Brook NL | Facebook
Moose is a highly desired wild game animal when it comes to its meat quality. It is good throughout the season. It tends to have more fat during the first few weeks of September. 
Caribou is good meat during the month of September. After Caribou go into rut (start of October), the meat is not considered palatable.
Bear meat is liked by some, but not all. One major note for bear meat is that it takes several weeks to obtain a special permit (Cites Permit) from the government to be able to transport it out of the country.
Fall temperatures can vary from 40F-70F early in the season. However, later in the fall towards the end of October and into November, it can get a little cooler in the mornings and evenings, below freezing. Typical lows might be around 15-30 F and highs in the 30-35 F range during this later season. Ensure you have quality rain gear and waterproof footwear.
It is advisable to bring some Canadian currency as most places only give you dollar for dollar on the exchange for USD. The butcher accepts cash or credit for meat processing which typically runs around $600 Canadian. Should you opt for meat shipping, that charge can be billed to your credit card and costs around $500-$600 USD. We do ask that if you felt our staff met or exceeded your expectations that you would find it suitable to show them your appreciation through gratuities. As a guideline, average tips for a week are $100+ for kitchen staff and $750+ for guides.
We make every effort to retrieve wounded game. Should an animal be wounded and not able to be recovered, you will continue hunting at no additional cost. However, should a second animal be wounded and not able to be recovered, we ask that you consider the tag punched.
Typically, spot and stalk are the most common. Moose are hunted by glassing and calling. Getting in elevated locations to cover lots of country visually and after locating an animal, moving in for a stalk. Moose are also very responsive to calling and can be called in from long distances.
Caribou can sometimes be found in the same locations as Moose and Bear. But once we get into October, they are more often found mating in the open country and can be spotted from miles away with good optics.
Bear in the fall is a spot and stalk animal but Spring Bear are hunted from a bait station with a much great success.